Print Processing
All photos are captured digitally. This allows us many options when processing the photographs. The standard options are color or black and white, but why stop there? There are many options available for custom processing to make your photos unique. The only limitation is your imagination.

Here are some examples of photos we have processed. The original is on the left and the final image is on the right.
Color Options
Color Correction
Digital capture allows us to correct color. Color correction is included free with every photo.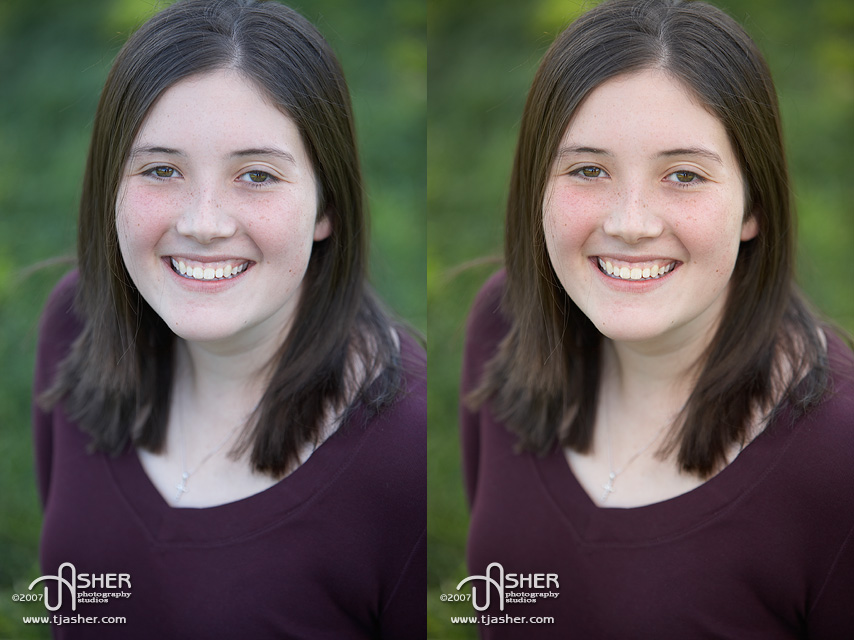 Black and white
Digital capture allows us many options when converting from color to black and white. You can see how subtle changes can be made even in black and white.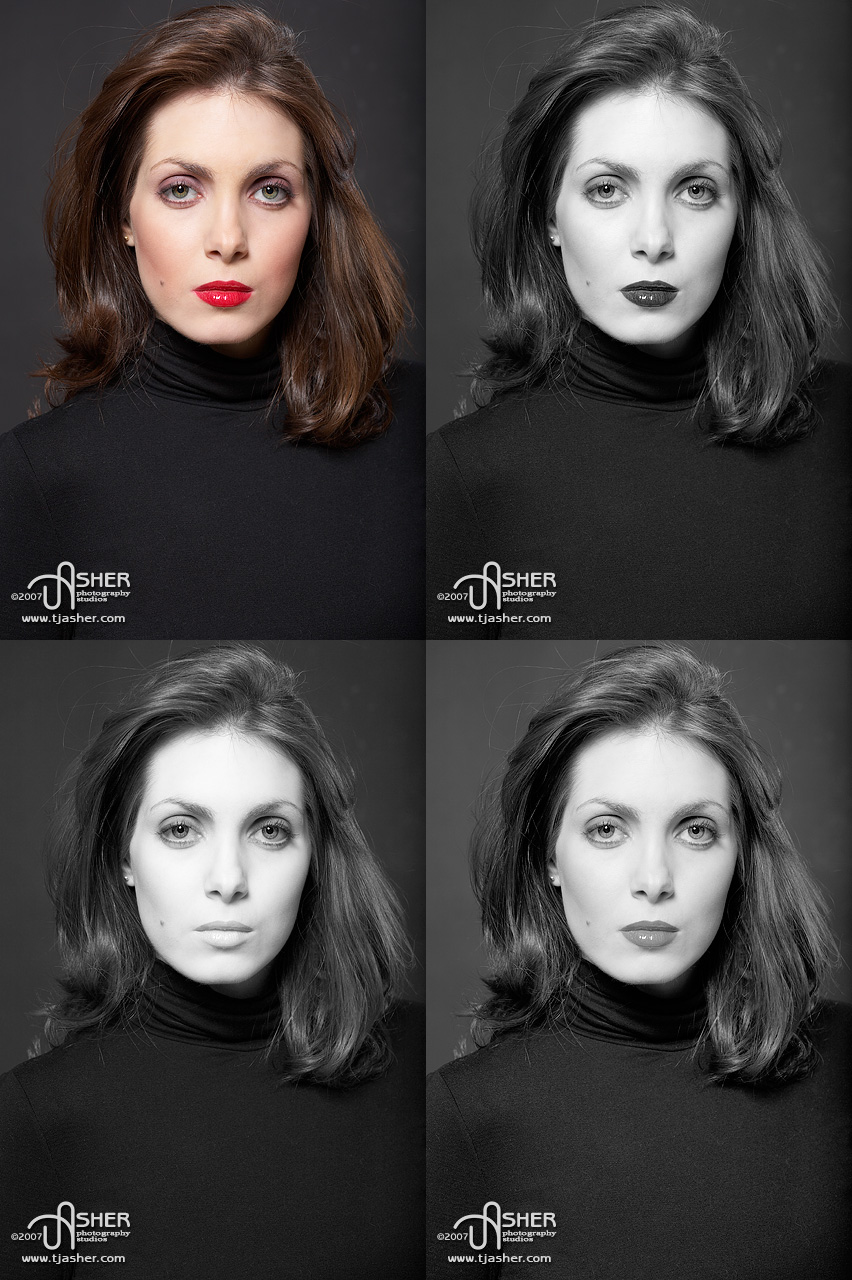 Spot Color
Combine black and white and color to highlight a special feature by using spot color.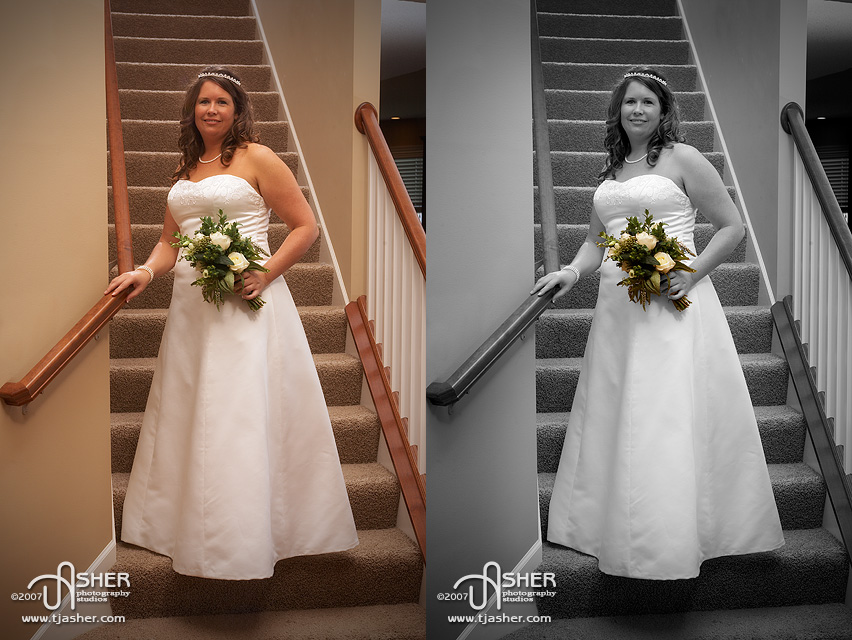 Desaturation
Help set a mood or special look with desaturated color. Let your creativity loose with fun options.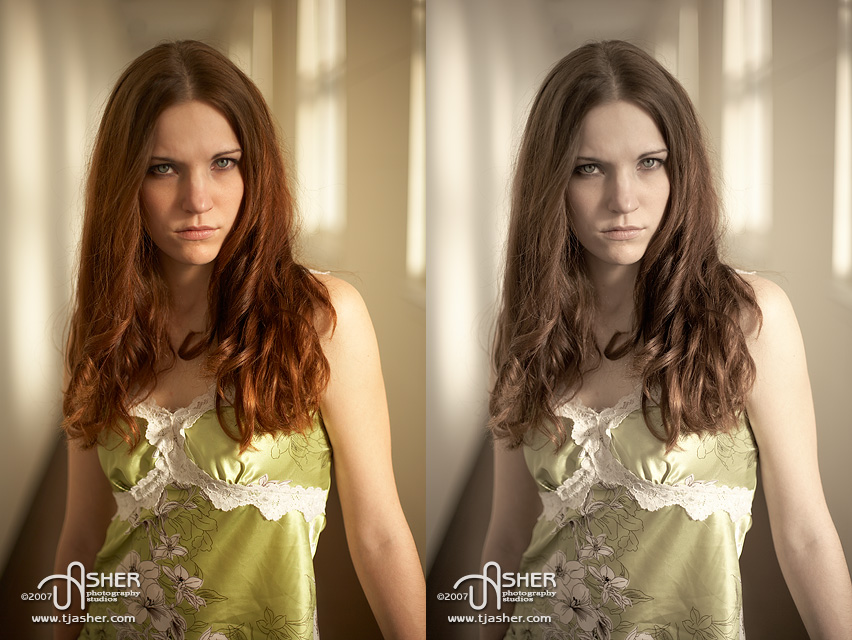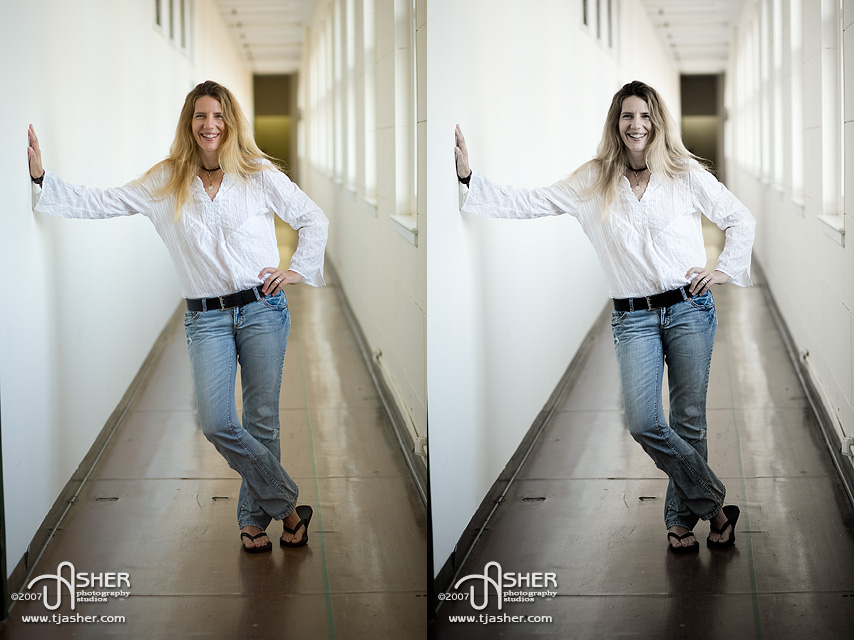 Toned Color
Do you like photos of the past? Digital capture allows us to recreate the old-time sepia look. Prefer a more modern look? Cyan-toned images have a modern, industrial feel. There are many toning options available. These are just a couple examples.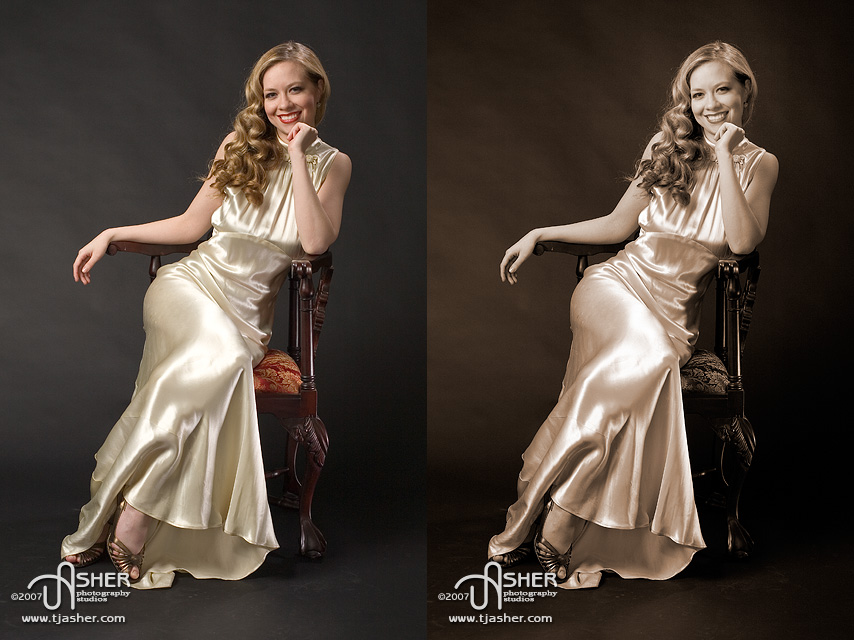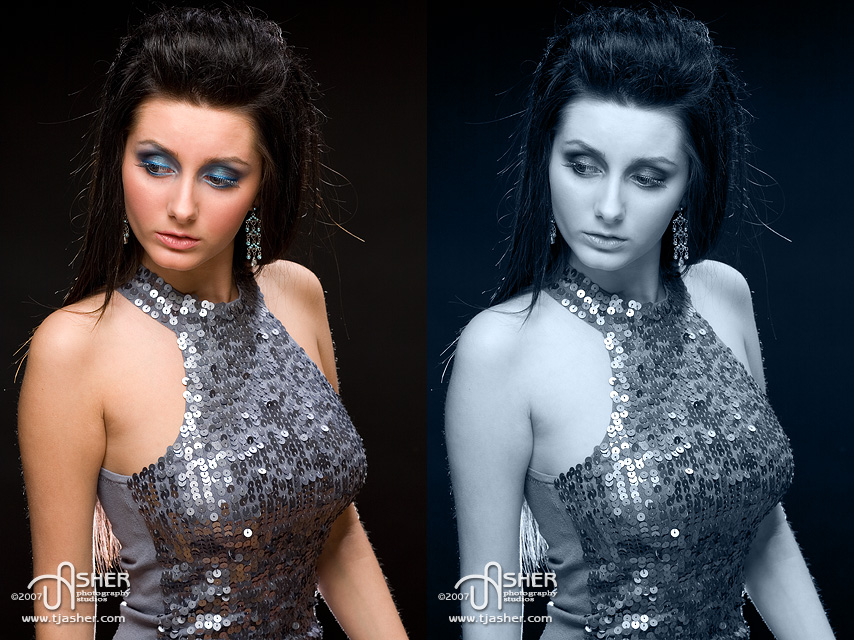 Special Effects
Allow us to give your photo a special feeling with our custom effects and filter options.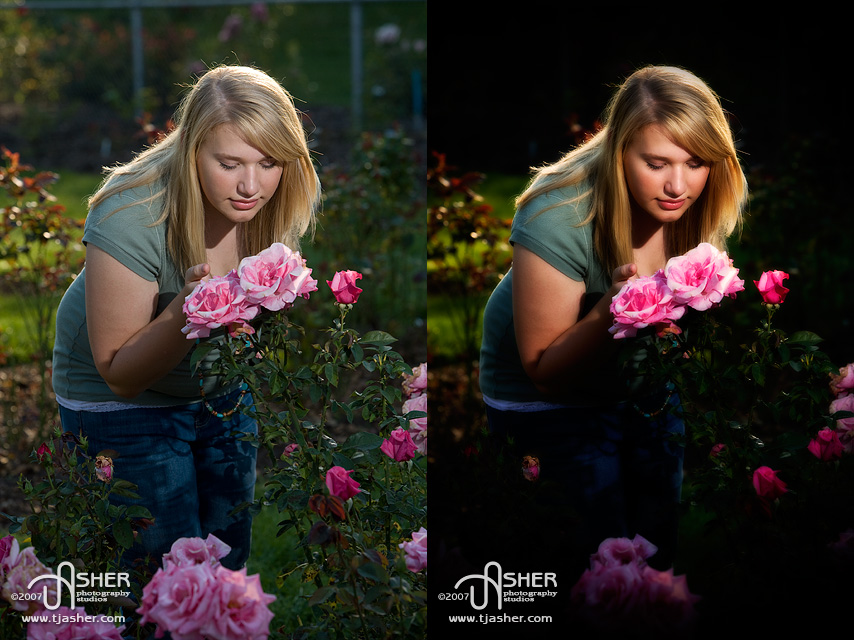 Retouching Options
Simple Retouching
Don't worry about that minor blemish. We'll zap up to three for free on each portrait.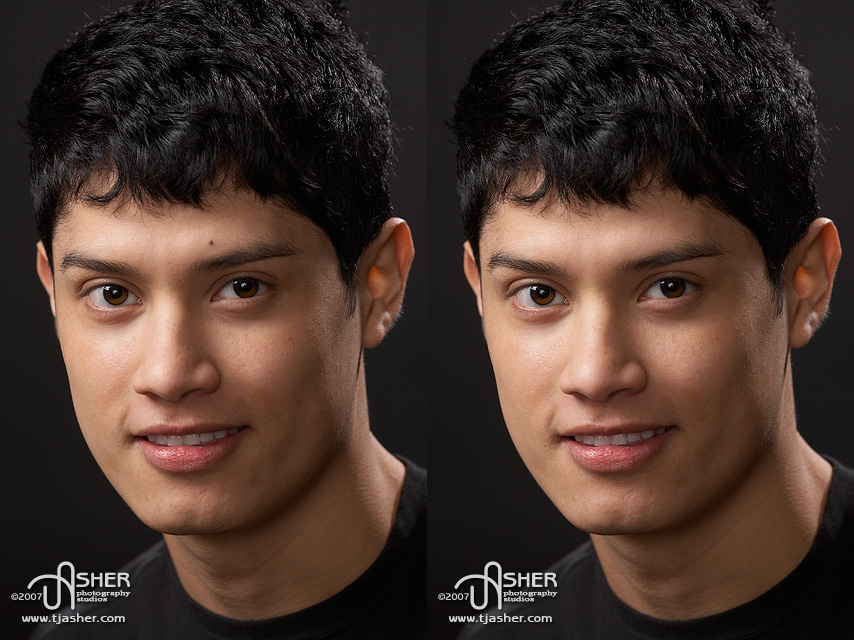 Glamour Retouching
We have a custom retouching option with our own proprietary methods to make your photo look like it belongs on the cover of a magazine.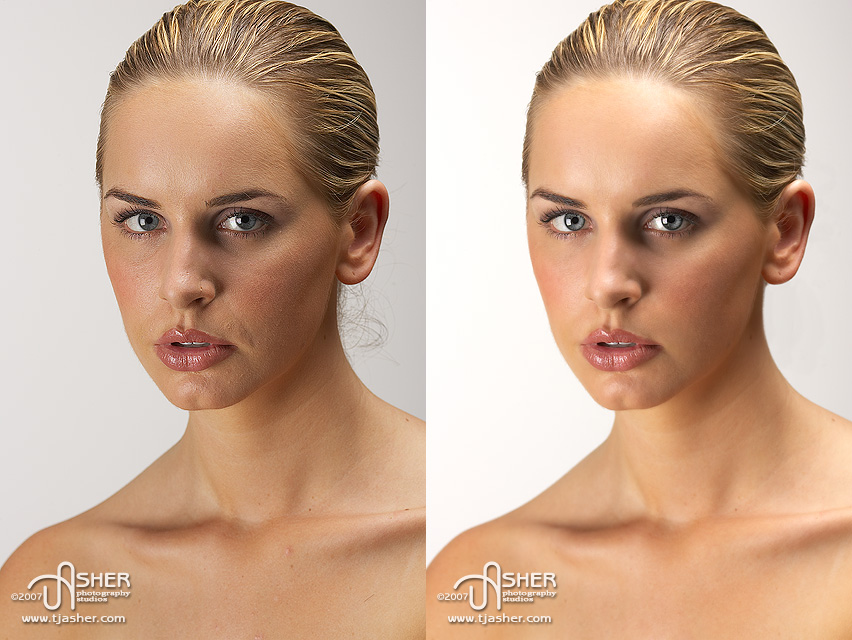 Advanced Retouching
We offer extensive retouching options to turn back the clock, provide cosmetic correction or perhaps take the best parts of two photos and combine them together.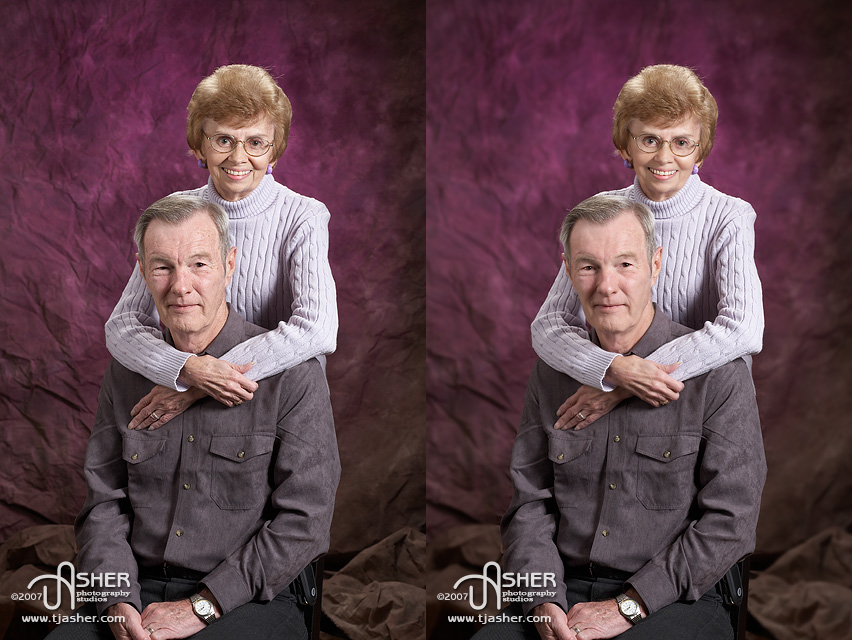 Important Terms and Conditions
All prices based on standard lustre/glossy output. Additional finishes extra. All prices subject to change. Tax is not included.
Retouching fees are per individual photo.
Please note that we retain all copyrights and original files.